Sharing happy moments and laughs together is the best part of family life. In this section on daily family life, we've compiled practical tips on various themes, such as screen time, emotional skills and your own resources. What kind of a screen deal would you make in your family? What kinds of tips does an expert have on feel-good family routines?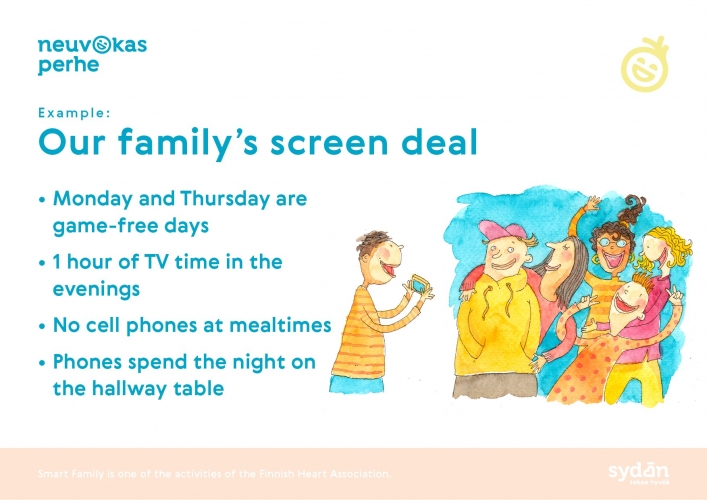 Our family's screen deal
Smartphones, tablets and computers are a part of life today. They bring many good things but, when used too much, they can also be bad. Screens can easily get children hooked.
One possibility is to make a family deal governing screen time and to write down family rules. These can include situations where screens will not be used and rules on evening smartphone use. Having rules for the whole family helps restrict screen use and does away with the need to negotiate the same things over and over again every day. Here are a template page and a page you can fill in to make your family's deal. When it comes to smartphone use, the example the adults give is also important.
Print out the screen deal template given below, write down the rules that the family has agreed on together and hang the page where it is easily seen – on the refrigerator door, for example.
Click!
The biggest screen in our house is…?
What I like to do as much as playing games is…?
It's easier to stop playing when…?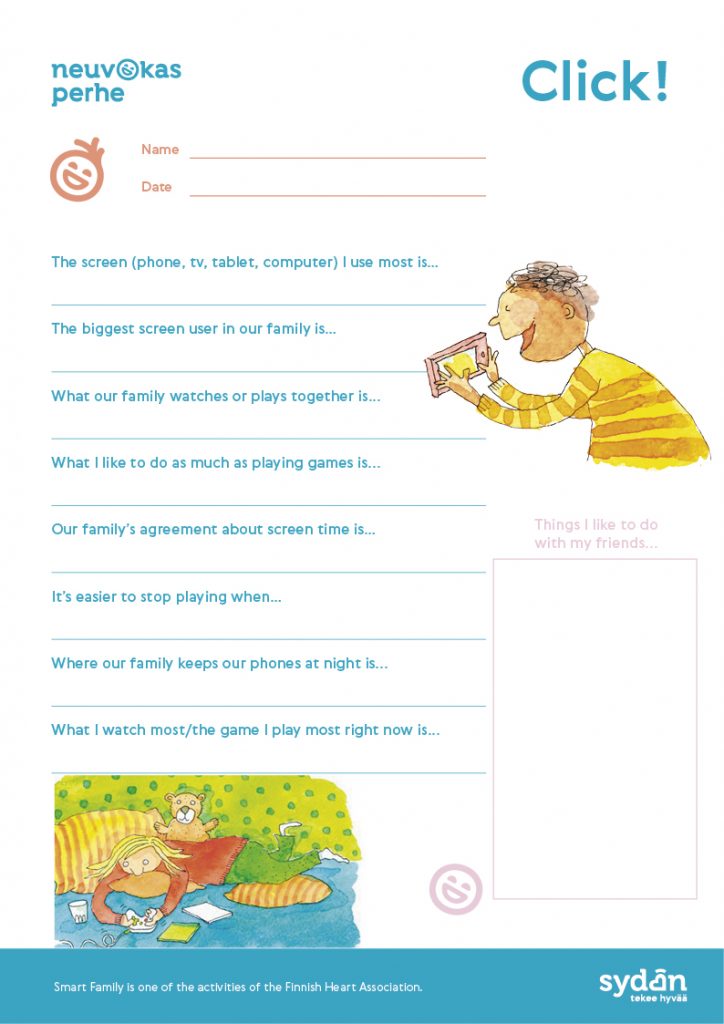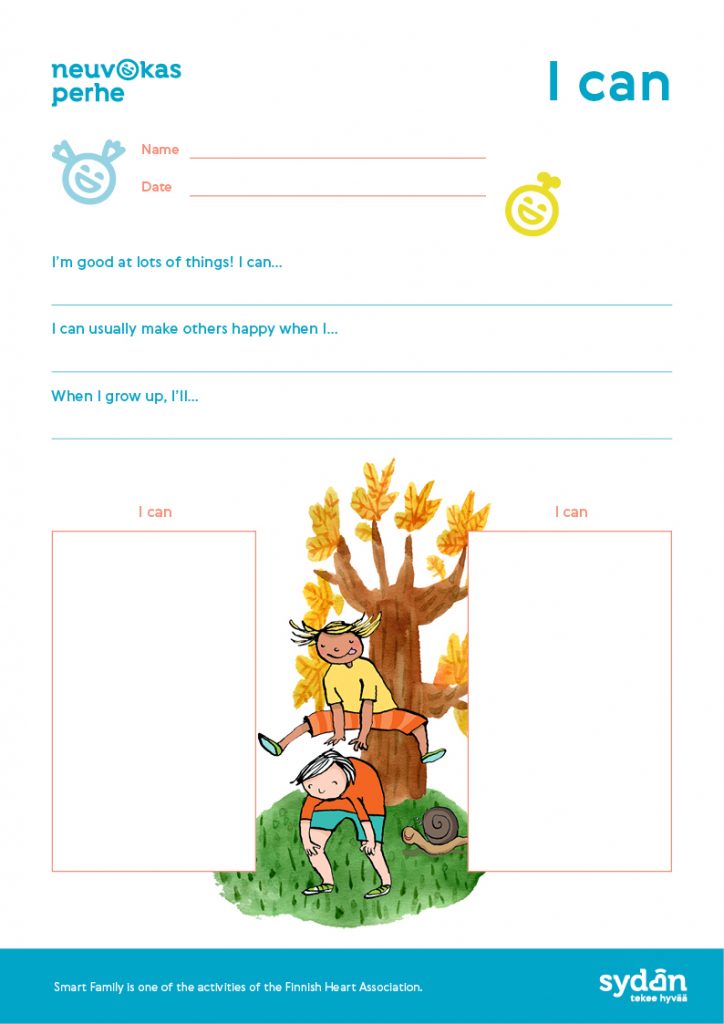 I can!
I'm good at lots of things! I can…?
I can usually make others happy when I…?
When I grow up, I'll…?
Fun!
We usually laugh when…?
I'm happy when…?
I know that my mum or dad is happy when…?