Rest is a vital part of daily family life. This section on rest contains many useful relaxation exercises and tips on good sleeping habits. How about doing a mindfulness exercise together with your child? And how would you colour your Sleep tree together?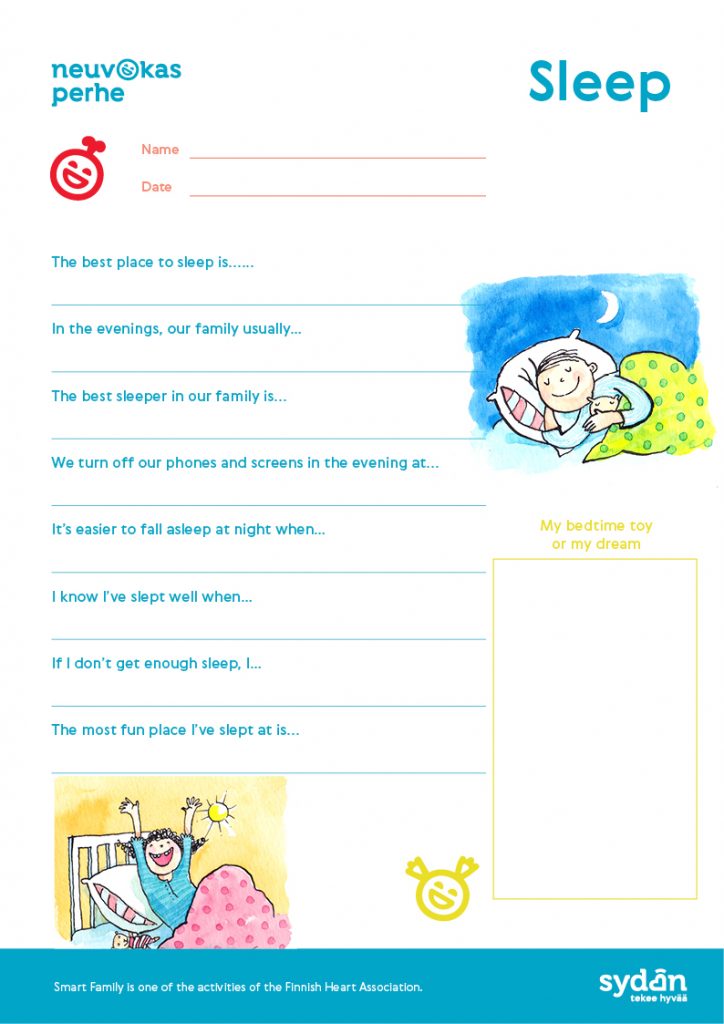 Sleep
The best sleeper in our family is…
It's easier to fall asleep at night when…
The best place to sleep is…
Fill in or print!
Sleep tree
Colour your own Sleep tree!
When I sleep enough…
In the evening, it's more difficult to fall asleep when…
Fill in or print!